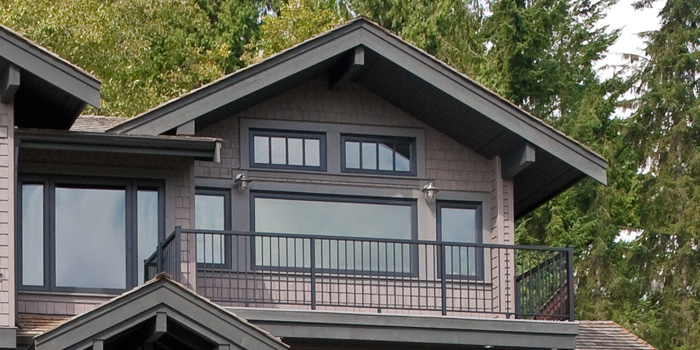 Vinyl Fixed Windows
ATTRACTIVE ARCHITECTURAL LINES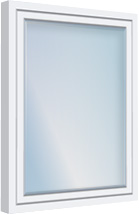 This Fixed Casement (High Fixed) window is designed to match the sight lines of both the Casement and Awning windows. Although often used as a stand alone picture window, it is most often used in combinations with Casement operating windows to create feature windows, Bay and Bow windows. When combined with a single operating Casement of equal size this window is often used to replace older Horizontal Slider windows. As a non operating window, it offers unobstructed views while featuring attractive architectural lines in the frame design.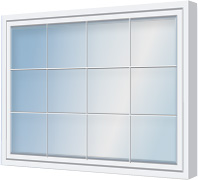 This Fixed Picture (Low Fixed) window has extraordinary energy saving qualities. With its market leading slim and extraordinary strong frame, it takes full advantage of current technology by maximizing the glass area in order to harness the available heat from the winter sun. It is listed amongst the very best windows in Canada for its energy efficiency with an Energy Rating (ER) of +31 with optional triple glazing. Aesthetically its bright attractive sight lines make it very popular for feature windows and it is often married up with Double Hung windows or Side Slider windows to create larger traditional combination windows. This window is also very often manufactured in custom shapes such as angled or arched window.
Exterior Colours

Pebble

Black

Canyon Clay

Chestnut Brown

Comm Brown

Ivory

Sable

Sandalwood

Wicker

Burgandy
There may be a slight variance between the samples below and the actual colours

View Vinyl Window Configurations
Glass Options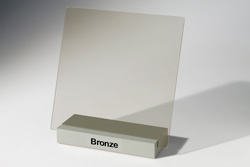 Bronze Tint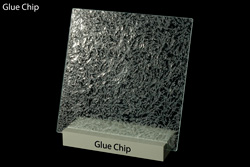 Glue Chip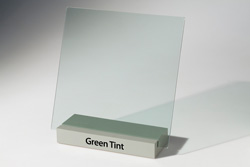 Green-Tint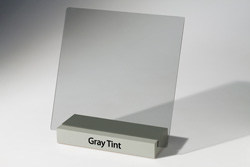 Grey Tint
Obscure
Rain
Window System Matching
Whether you're building a new home or you're tired of feeling drafts around the windows in your current home, there are a lot of choices that go into purchasing new windows. Far from just glass in the wall, windows come in many types with many options. You'll want to consider all of them so you can make the best choice for your lifestyle.
Considerations:
The type of window you choose for your house will be determined in part by whether you're choosing windows for new construction or whether you're replacing windows in a house that's already built. For new construction, your only limitations are your budget and imagination. With replacement windows, you'll want to choose windows that fit into the existing openings and that match the overall style of the house.
Styles:
Your first decision is what style of window you want. There are two types of windows that swing open on a hinge. Casement windows are hinged on the side, while awning windows are hinged on the top. Two other types of windows open by having one window sash slide past another. Double-hung windows open by pulling one sash upward past the other. With gliding windows, you pull one sash to the side past the other.
There are also several types of stationary windows, meaning windows that don't open. Bay or bow windows, project out from your house, creating an extension of sorts you're your living space. Picture, Fixed or transom windows can be small windows designed to match your double-hung or casement windows, or they can be large, stand-alone windows. You can also request specialty windows, which may be curved or involve odd angles.
Glass Types:
Another choice involved in windows is what type of glass to use. The basic type is clear glass, but interest in energy savings has led to the adding of tints and coatings to basic clear glass. Low-emissivity, or low-e, glass has a coating to reduce the transfer of heat through the window. Heat-absorbing glass is coated so that it absorbs incoming heat. Reflective glass has a reflective tint that reflects both heat and light from the window.
You can choose between double or triple glazed windows. With both options, the argon gas between the layers of glass acts as an insulator. Both options give qualify for Energy Star with the triple out performing the double, for that add extra "Comfort Level"